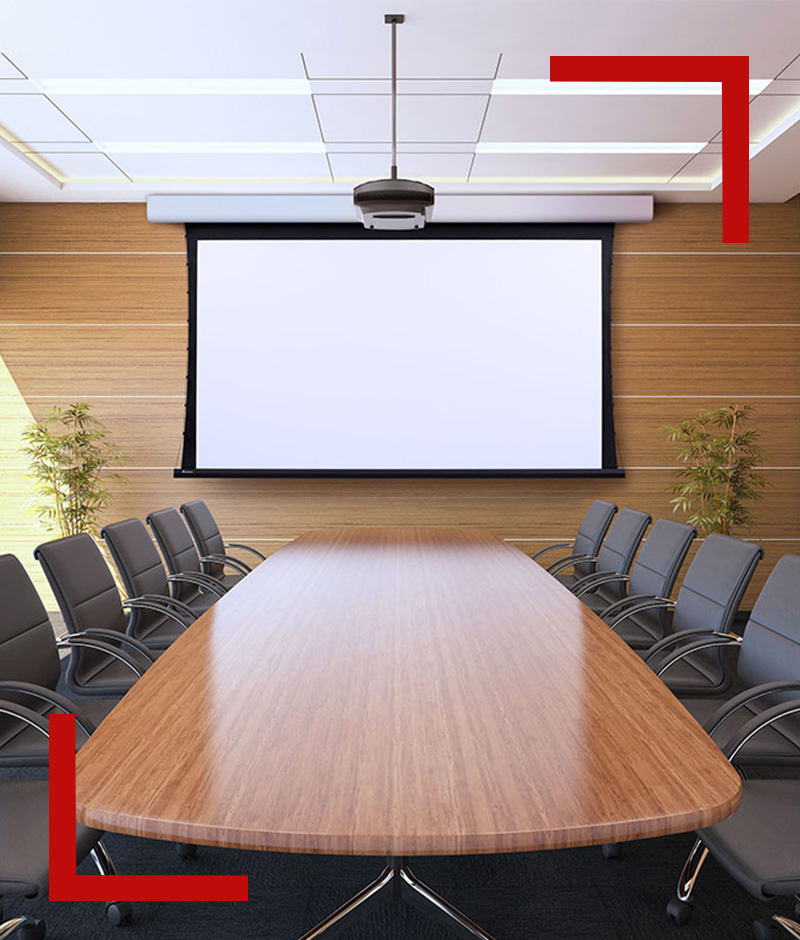 Projection Screens for Business and Data Visualization
We offer a full line of portable and custom-installed projection screens to meet all of your needs. Whether for training, presentation, theatre, conference or boardroom meeting use we can help you with choosing the right screen for the job.
Portable and quick folding screens are perfect for storage, use in multiple locations, or occasional uses, while a fixed frame screen is better for areas where frequent presentations or movies are viewed.
Many sizes and options are available and we offer custom installation.
Please visit the links below for more information on available products:

Need help? Contact us today to speak with one of our friendly staff, or visit us in-store! Remember, we service everything we sell!