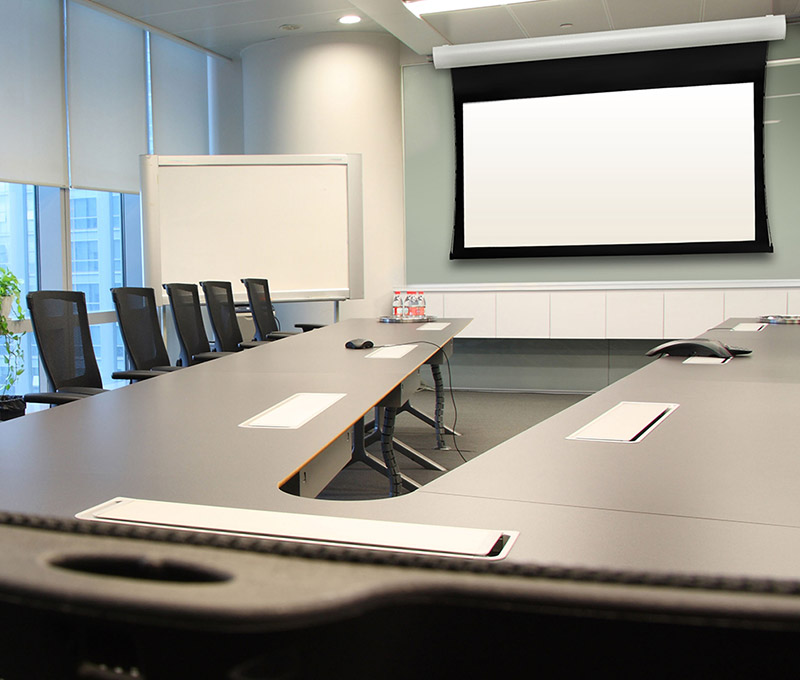 Electronics for Business, Industry, & Government
L.R. Brown is proud to service business & government sectors. We offer a wide variety of professional equipment to assist with training, meetings, conferences, and more.
We offer custom electronics installations and have successfully completed projects for business training rooms, boardrooms, classrooms, theatres, and service across Ontario.
Whether you require installation of a screen for your boardroom, or a paging/intercom system throughout your building, we have the professional factory-trained service technicians to complete your project.
If you are looking for custom installation, please give us a call. We will be happy to help you choose the quality products and options that work best for your business.
Please visit our retail showroom which showcases many of the products we have available: