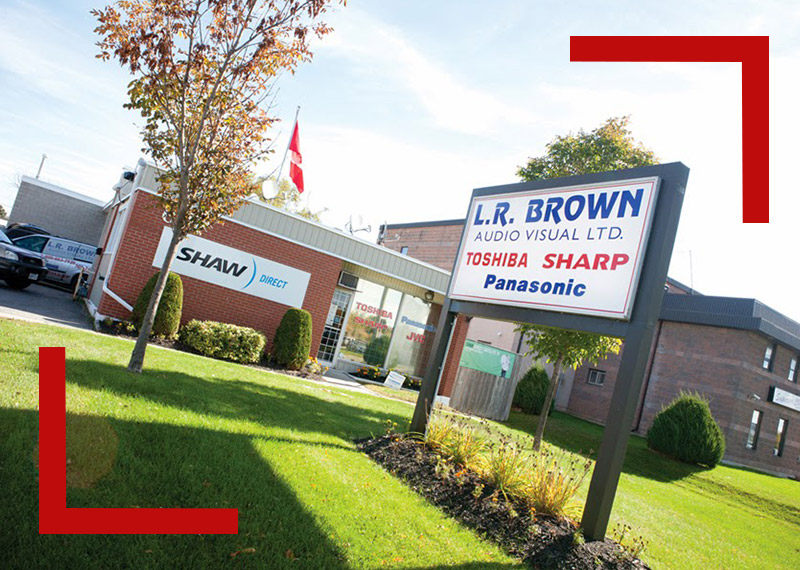 L.R. Brown Audio Visual Ltd. was established in 1984 in Peterborough, Ontario. Currently we have a staff of 20 employees who are knowledgeable and ready to help you every step of the way. We strive to provide the best experience from sale, to technology installation services, to after-sale support.
Since 1984, our focus has been on providing quality audio-visual equipment, installations and proficient service to many school boards, colleges, and universities across Ontario and we have established excellent working relationships with them. Technology in education is key and our many years of experience in dealing with the audio-visual sales and service requirements of the Ontario education system have given us great insight into its need for reliable products, fair pricing, and excellent service.
In addition to the education sector, we also service the business, industry, government, and consumer sectors.
We are committed to remaining current with the changing world of technology through ongoing staff training, education and maintaining a strong working partnership with our suppliers.